Undergraduate students will be able to stay at no cost in the Pioneer Housing Center, which is located in Av. Libertad and Route 188.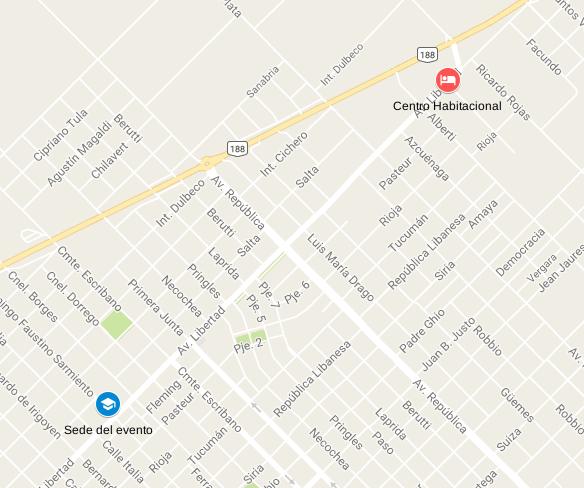 It has:
Rooms with 6 bunk beds, toilet and individual hall.
Air conditioning hot and cold.
Dining room with TV, which is also used as a recreation area.
Kitchen.
Bathrooms and dressing rooms for both sexes, with 24 showers each.
Two bathrooms for the disabled.
Pantry.
Galleries and green spaces.
First aid care.
The resort does not have towels nor bed linen.
It will be available during the congress week, from Sunday 14 (afternoon) until Friday 19 (afternoon).